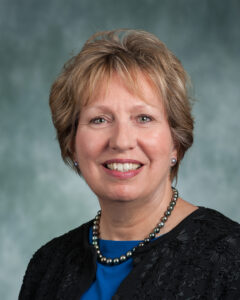 Dr. Kathleen Potempa is an internationally recognized leader in nursing, education, and science.  Former positions include progressive leadership in health systems and in higher education most recently serving as dean of the University of Michigan School of Nursing from 2006 through 2016.  She is currently a professor at the University of Michigan.
Her research program focuses on the benefits of exercise on fatigue, cardiovascular fitness and cognition in physically impaired populations and the elderly, for which she has received funding from the NIH, the NIH Fogarty International Center, the U.S. Health Resource and Services Administration, and the U.S. Administration on Aging. She is currently funded by NIH/Fogarty to train post-doctoral fellows in non-communicable disease research in Thailand and by the NIH/NIA for studies related to the cognitive and behavioral benefits of using computer-based video conversation in the elderly with mild cognitive impairment.
Dr. Potempa has served on national and international expert panels and committees on research, including NIH review panels and RWJF Leadership Panels; as a member of the National Advisory Council for Nurse Education and Practice [NACNEP] and was Chair of NACNEP Executive Committee from 2002-2006; and as a member of the National Advisory Council for Nursing Research from 2009-2012.  Dr. Potempa was member of the Board of Directors of the American Association of Colleges of Nursing [AACN] from 2001-2012 serving as President from 2010-2012.  She is a fellow of the American Academy of Nursing [AAN] and an elected member of the National Academy of Medicine [NAM].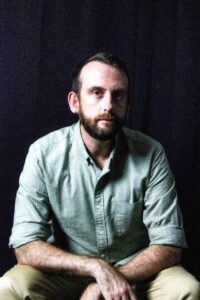 Rob Stephenson, Co-Principal Investigator, is Professor in the Department of Health Behavior and Biological Sciences in the School of Nursing at the University of Michigan. Trained as a Demographer and Epidemiologist, Rob's work focuses broadly on sexual and reproductive health, with specific foci on HIV prevention for sexual and gender minorities and women's sexual and reproductive health needs in resource poor countries.
In his HIV focused work, Rob's mission is to develop and test culturally appropriate HIV prevention interventions for MSM and transgender women, including HIV testing and counseling for male couples, testing dyadic models of care (that allow couples to seek HIV care and treatment together) and experimenting with online service provision to reduce physical and cultural barriers to accessing HIV care among the LGBT population. Rob is particularly interested in the intersections of social stress, violence and HIV risk, with projects that examine how the social stressors experienced by LGBT may shape their experience of intimate partner violence and HIV risk related behaviors. Rob also works on the use of technology and mHealth to influence HIV testing and linkage to HIV care for MSM and transgender women, using mobile technology to help individuals understand and monitor their risks and be linked to local care.
In his work in women's sexual and reproductive health, Rob has worked extensively in South Asia (India, Pakistan and Bangladesh) and in over 20 sub-Saharan African countries, on projects examining how social scripts and cultural and gender norms shape women's ability to use and access to sexual and reproductive health services. His work has focused on illustrating how culturally engrained gender inequities shape women's risk of experiencing intimate partner violence and how this leads to negative sexual and reproductive health outcomes. He has worked on developing and testing community level interventions that tackle conservative gender norms in a bid to increase perceptions of the value of women and their ability to access sexual and reproductive health services.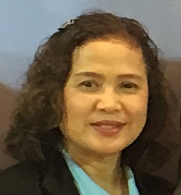 Dr. Rajataramya, Co-Principal Investigator, is a nationally recognized public health systems researcher and nursing scientist. Her research focuses on health workforce planning and development in the nursing sector in Thailand. She is a senior researcher and human resources development expert at the Praboromarajchanok Institute, where she is currently a section head in the Research Unit. She also holds a senior research and advisory position at Thammasat University School of Public Health, located in Bangkok, Thailand where she mentors researchers. Her research program has largely focused on designing and carrying out scientific studies to inform human resources development and nurse training in the Praboromarajchanok Institute. Her research has focused specifically on ways to improve long-term care and management of chronic disease patients in the Thai public health system.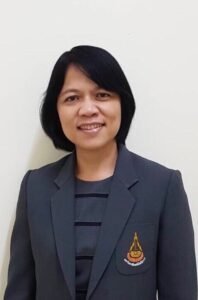 Dr. Singha-Dong, Co-Principal Investigator, has worked as faculty for a nursing institute under supervision of Praboromarajchanok Institute of Health Workforce Development (PIHWD) for 17 years. She is a nurse case manager for chronic illness (Diabetes and hypertension). She had worked as research chair of the Nurse Association of Thailand Northeastern Division. She has received funding from national and international agencies for studies targeting chronic illnesses. She has led multidisciplinary team of nursing, MD, engineering, food technology, and Information technology in studies targeting vascular diseases. She currently works at one of nine national research-based universities, serves as a member of university level research committees, and serves as an associate editor of a nursing journal.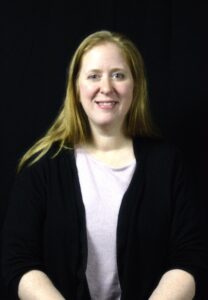 Dr. Kahle, Co-Investigator, is an Assistant Professor in the School of Nursing Department of Health Behavior and Biological Sciences. She received her MPH from the University of Kansas Medical School and PhD in Epidemiology from the University of Washington School of Public Health. Prior to joining the University of Michigan, Dr. Kahle was a postdoctoral fellow at Emory University Rollins School of Public Health, conducting research on HIV risk behavior of internet-using men who have sex with men. Dr. Kahle has more than 15 years of experience in HIV research, including in local public health and HIV prevention clinical trials.
Dr. Kahle's program of research focuses on HIV prevention, with a specific focus on developing HIV prevention programs incorporating biomedical prevention tools with behavioral interventions. Her research efforts include understanding barriers to implementing biomedical HIV prevention programs, including pre-exposure prophylaxis (PrEP), at the provider, individual and community level to better design effective programs aimed at reducing HIV transmissions among sexual minorities and in resource limited settings. Dr. Kahle also works on biological factors influencing HIV infectiousness and transmission, with a particular interest in the intersection between basic science and epidemiology in developing new approaches for HIV prevention in public health practice